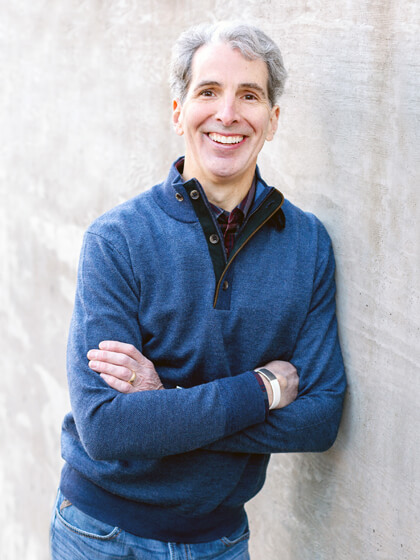 Dr. John Kelley is a board-certified specialist with more than 20 years of experience practicing orthodontics in the Fort Worth area. Dr. Kelley and his wife Alison are native Texans and proudly call Fort Worth their home.
Dr. Kelley attended Baylor University and received his Doctorate in Dental Surgery from the University of Texas Dental Branch in Houston. He completed a two-year post-graduate orthodontic residency, which included publication of original research, and a Master of Science with an emphasis in orthodontics. During his dental school education, Dr. Kelley served as his class president and student council president, and received the Outstanding Senior Dental Student Award.
Dr. Kelley attained the status of Diplomate of the American Board of Orthodontics in 2007, an honor attained by fewer than 30% of individuals who practice orthodontics. This unique position identifies a doctor who has undergone a rigorous examination process, thus demonstrating the highest level of clinical excellence. Since he began practicing in 1999, Dr. Kelley has been annually recognized as a Top Dentist by Fort Worth Magazine. In 2014, he was inducted into Texas Monthly Magazine's Super Dentist Hall of Fame.
Dr. Kelley has a passion for learning. He continually works to stay on the cutting edge of information, techniques, and materials used in the practice of orthodontics. He and his staff spend a great deal of their professional time perfecting their orthodontic skills and keeping current with the latest orthodontic innovations through continuing education programs, orthodontic seminars, and professional study clubs. Dr. Kelley is an active member of the American Association of Orthodontists, Southwest Society of Orthodontists, Texas Dental Association, and Fort Worth Dental Society.
Dr. Kelley loves people and intentionally gives back to his community. As an active member of the Cook Children's Hospital Cleft Palate and Craniofacial Team, he is involved in transforming the smiles and lives of children born with cleft lip and palate and other craniofacial abnormalities. In addition, Dr. Kelley is the lead orthodontic consultant and provider for low-income children screened through Gill Children's Services. In 2012, he founded Live Thankfully, a nonprofit organization in which the smiles of Fort Worth reach deep into the needs of the city. Dr. Kelley has been honored at the National Philanthropy Luncheon for his outstanding work throughout Tarrant County and publicly recognized for his philanthropic work by the Fort Worth Dental Society.
Dr. Kelley and his wife Alison have four children: Rebekah, Joshua, Caleb, and Mary Jane. He and his wife are actively involved with ministry through Bible Study Fellowship, Christ Chapel Bible Church, Fort Worth Bible Church, Live Thankfully, and Young Life. Dr. Kelley's personal hobbies include cycling, snow skiing, and spending quality time with his family. We invite you to visit our Fort Worth orthodontic office and see what sets us apart.